Welcome to the Office of the Auditor
Welcome to the Office of the Auditor for the State of Hawaiʻi. Our mission is to improve government through independent and objective analyses. We provide audit reports to the Legislature and the public about how effectively state agencies are providing services and using public money, thereby keeping government transparent and accountable.
Recent Reports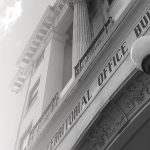 State Auditor's Response to Working Group Report

The State Auditor Working Group, formed by Speaker of the House Scott Saiki to "determine whether the Office of the State Auditor is in compliance with Art. VII, section 10 of the Hawai'i State Constitution," issued its report on April 1, 2021.  Although described to be akin to an audit, the Working Group's review does not remotely resemble one.  The report was completed without ever talking to the Auditor or any other current staff.  It is primarily a collection of opinions based on manipulated data, inaccurate assumptions, and unattributed snippets of critical comments from former employees.  The Working Group's "findings" and conclusion are flatly wrong.  Their review was never intended to be objective or fair and was simply part of a larger campaign to undermine our work and to exert influence over the Office of the Auditor.  The State Constitution, which established the position, intended the Auditor to be non-partisan and independent, shielding the Auditor from such political interference.  The Office of the Auditor helps to preserve the public trust in government through unbiased, objective, fact-based analysis that is intended to provide transparency, ensure accountability, and improve government.
---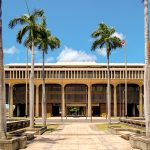 Report No. 21-12 Review of Special Funds, Revolving Funds, Trust Funds, and Trust Accounts of the Offices of the Governor and Lieutenant Governor
We reviewed three trust funds administered by the Office of the Governor (GOV) and found that one did not meet criteria.  GOV closed two of the trust funds during the period under review and planned to close the third.  GOV had no special funds, revolving funds, or trust accounts during the period of our review.  The Office of the Lieutenant Governor did not have any special funds, revolving funds, trust funds, or trust accounts during the same five-year period.
---
Report No. 21-11 Report on the Implementation of State Auditor's Recommendations 2015 – 2019
This report presents the status of agencies' implementation of recommendations made by our office. Status was determined both through an independent, "active review" by our office and through formal requests to the agencies for a report of implementation status and steps taken toward implementation. This report covers recommendations made in reports issued from 2015-2019.
---